Telehealth FAQ
Is telehealth helpful?
---
Yes! It's common to worry that a visit with no physical contact may not be as effective as in-person, but there is a wealth of research on the subject that suggests otherwise. In Lactation, even though many have the impression that most help is hands-on. For example, in the hospital, you may have had a lactation consultant or nurse come into the room, and physically latch your baby for you. A skilled lactation consultant can often see exactly what needs to be improved and give an excellent verbal description of what needs to change. Most will also have props and visual aids to help with this. I have actually found that by needing to rely upon description, clients are actually better able to learn and continue with improved latching after our visits. In addition, during telehealth visits, the necessary presence of a support person provides an opportunity for them to learn as well, and thus better able to support your breastfeeding after the telehealth session.
---
Is telehealth covered?
---
Currently telehealth coverage is required in Massachusetts. Massachusetts recommends that Telehealth be used as a first resort whenever possible and that in-person visits be reserved for situations that cannot be helped by Telehealth. (See links below)
---
Why do you require an initial telehealth visit before considering an in-person visit?
---
-I am making an effort to comply with the MA public health order that states that all healthcare providers should offer telehealth whenever possible. This order is in effect until there is a vaccine, and possibly beyond. -The CDC states that "During the COVID-19 pandemic, lactation specialists should use alternative approaches, such as telemedicine, to provide lactation support services whenever possible, particularly when providing support to breastfeeding dyads with suspected or confirmed COVID-19. (https://www.cdc.gov/coronavirus/2019-ncov/hcp/care-for-breastfeeding-women.html) (updated 11-16-2020.) -I have found that the majority of clients can be helped safely and effectively with telehealth. I have had very good success helping with latch, low supply, nipple pain, painful feeds and other common issues. -I feel confident that a telehealth visit will eliminate the need for in-person visits for most clients. -Lactation visits typically last 90 to 120 minutes, and many indoor spaces do not have the ventilation required to ensure this is safe, even maintaining a distance of 6 feet and wearing masks. We don't yet know exactly what is safe conduct indoors, but there are cases where many individuals were infected while in large indoor spaces, even when more than 6 feet apart. -N95 and KN95 masks provide more protection, but are in short supply. I have N95 masks for my protection, but I am conserving my use of this masks to essential cases only. -Most clients do not have access to masks that would give them adequate protection, given the length of our visits. -By minimizing the number of families I see in person, I am minimizing my overall exposure, making in-person visits safer for the families who do require them. What does the state of MA recommend for healthcare right now? If I can go to a restaurant, gym, nail salon, why can't I have a home visit?
---
I had a lactation visit at my pediatrician's office or in the hospital. Why is a home visit less safe?
---
-Visits in doctor's offices or hospitals tend to be far shorter than private consultations, which lowers the risk considerably. -Hospitals and doctors offices are better able to control and sanitize their environments than private homes. Does wearing a mask guarantee safety? I know (or think) I had COVID-19 last spring, so I can't have it now, right? -We do not currently know how long immunity lasts. I was tested recently, so I can't have COVID-19, right? -At best, COVID-19 tests currently have a 20% false negative rate. The likelihood that COVID-19 will be caught in a test depends on how many days you have been infected before testing, with days 5-8 having the most accurate results. Days outside this range have a false negative rate of over 20%.
---
How can you help with slow weight gain, slow feeds, poor intake via telehealth?
---
For slow weight gain, I typically start by reviewing a detailed history, looking for likely causes of low supply. -When possible, I do a weighted feed, which uses a special, sensitive scale to weigh a baby before and after a visit. I have hired a helper to provide these scales during telehealth via no-contact drop-off and pickup. Weighted feeds provide valuable information about efficiency at the breast, and tell us much more about supply and milk transfer than pumping. We can pinpoint differences in transfer between breasts, using different positions, tools, and techniques. This also allows us to track a baby's progress at the breast, and minimize unnecessary pumping, when milk transfer is not the issue.
---
I am having latch pain, or a baby who can't latch, I can't possibly be helped by telehealth, can I?
---
Actually, I have found that telehealth allows me to identify and provide helpful suggestions about latching in the majority of cases. In situation where special tools are needed, like nipple shields, I can have them dropped off. Even in cases where clients have had in-person help, at the hospital or doctor's office prior to our visit, I have found that telehealth has been helpful. This may be due to the fact that my consultations are longer and more in-depth than many office visits.
---
In the rare cases where home visit is deemed necessary, what can I do to make it as safe as possible for all involved?
---
-Have as few people present as necessary. Either just the breastfeeding parent, or the parent plus a support person. -Conducting the visit in a space with good ventilation, for example, open windows, fans or AC running, or even outdoors, if a private space is available. -Ensure that everyone present (older than the age of 2) wears a high quality mask with no exhalation valve (no bandanas, no neck gators). -Maintain a distance of 6 feet throughout the visit, minimizing contact and time spent closer to essential demonstrations of techniques or physical examination. -Minimize talking when closer than 6 feet. -All present should avoid eating or drinking during the visit. If drinking is necessary, leaving the visit space to sip water, and keeping unmasked time to a minimum. CDC Recommendations for cases where in-person support is deemed necessary: For all home visits regardless of the client or family's COVID-19 status: - Require the client as well as any other household members aged 2 and older to wear a mask. Because of the danger of suffocation, do NOT put masks on babies or children younger than 2 years. Masks should also not be worn by anyone who has trouble breathing, is unconscious, cannot move, or is otherwise unable to remove the mask without assistance. Information on how to wear a mask is available. - When not providing hands-on support or close observation, stay at least 6 feet away from the client and others in the home. Masks should be worn at all times and are even more important when less than 6 feet apart. - Wear disposable gloves when touching the client or the child. Wash hands with soap and water for at least 20 seconds when entering and leaving the home, when adjusting or putting on or off masks, and before putting on and after taking off disposable gloves. If soap and water are not readily available, use a hand sanitizer that contains at least 60% alcohol. Learn more about proper handwashing. Safely dispose of gloves after use. - Clean and disinfect surfaces and equipment such as infant scales.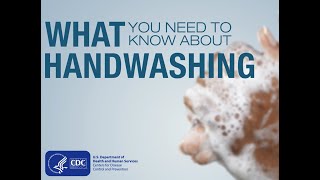 ---
---